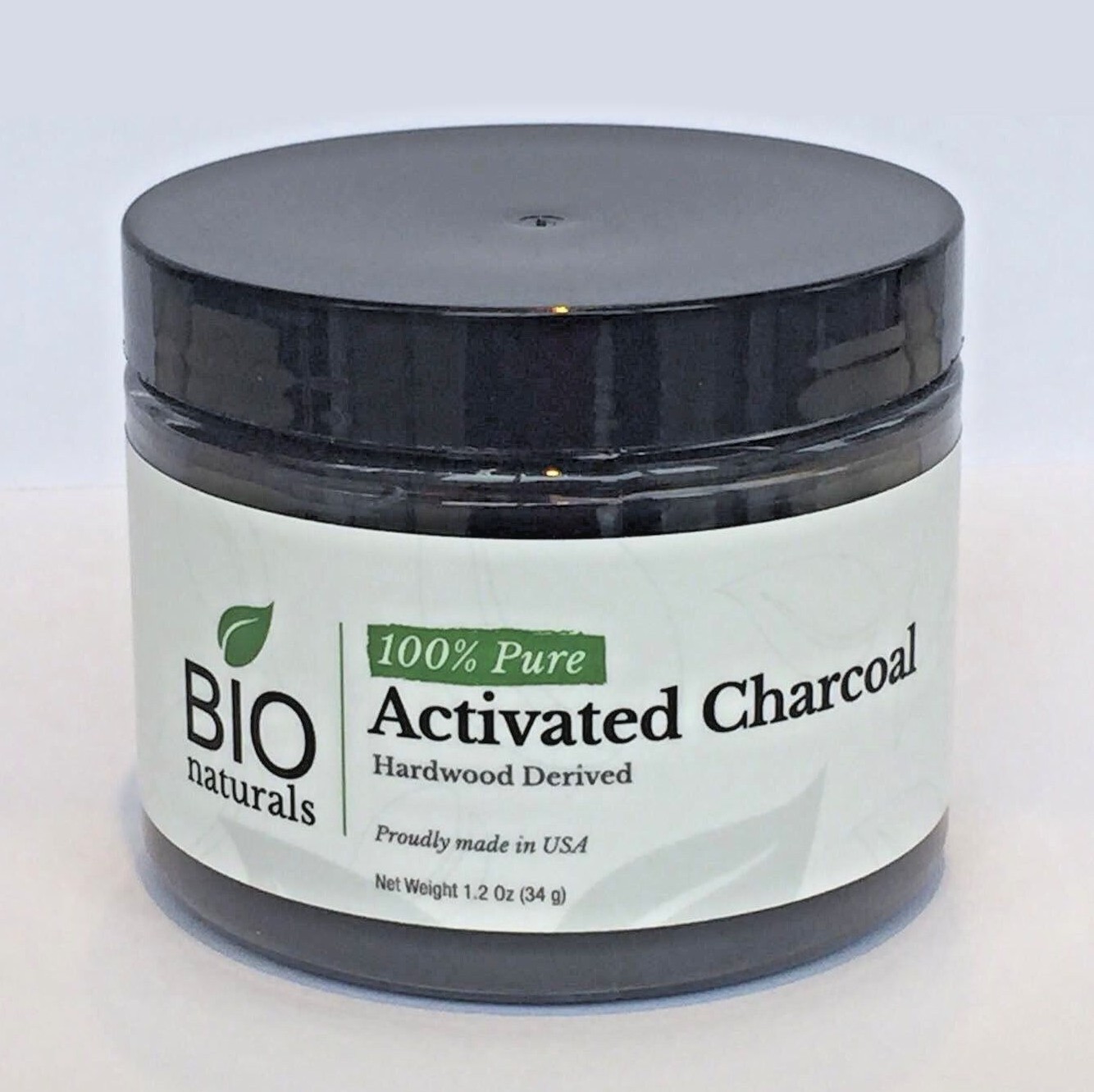 Activated Charcoal Powder Food Grade by BioNaturals Virgin NSF Certified (1.2oz)
BionaturalsACTIVATED CHARCOAL POWDER USP FOOD GRADE | BAMBOO CHARCOALGluten Free | Vegan | OrganicSize: 1.2 oz ( 34 g) JarTeeth Whitening | Facial Mask | Body Detox |100% PureDescriptionBIO Naturals Activate charcoal is an odorless and tasteless powder made from natural high-quality BAMBOO. Made from eastern hardwood (USA) and meets the food-grade quality of activated charcoal as defined in the current edition of the Food Chemicals Codex and is Certified NSF/ANSI Standard 61.
BENEFITS & USESCLARIFYING MASK1.Add a teaspoon of Activated charcoal to warm water. 2.Mix well until it turns into a paste. 3.Add a teaspoon of honey or Aloe vera gel. 4.Apply a thin layer of the mixture to your face. 5.Rinse after 15 to 20 minutes, then remove with warm waterTeeth Whitening•Dip your toothbrush into a small amount of activated charcoal. •Brush for 1 - 2 minutes. •Repeat with water only. Rinse well • Repeat 2-3 times a weekGeneral Detox• Mix (1) Teaspoon of Bionaturals activated charcoal with an 8 oz glass of water. •Drink approximately 90 minutes before each meal. •Follow with a full glass of water. Food Poisoning •Mix 2-3 tsp of activated charcoal in 8-10 oz glass of water and drink it slowly.Ingredients: Hardwood Derived Activated Charcoal. Gluten-free and Vegan. PAYMENT:We accept payments through PayPal only!RETURNS:We stand behind the quality of our products. Your satisfaction is 100% guaranteed!If for any reason you are unsatisfied with our product, we will exchange or refund you the FULL original purchase price within 30 days of your purchase.
| | |
| --- | --- |
| Brand | BIO Naturals |
| Active Ingredients | Hardwood Charcoal Powder, 651536631635, Activated Charcoal |
| Formulation | Powder |
| Expiration Date | 03/2020 |
| Country/Region of Manufacture | United States |
| Purpose | Detoxifying / Cleanser |
| Gender | Unisex |
| MPN | VD-ACTCH |